Gary Ware, 76
Published on January 19, 2022 at 10:50am EST | Author: Chad Koenen
0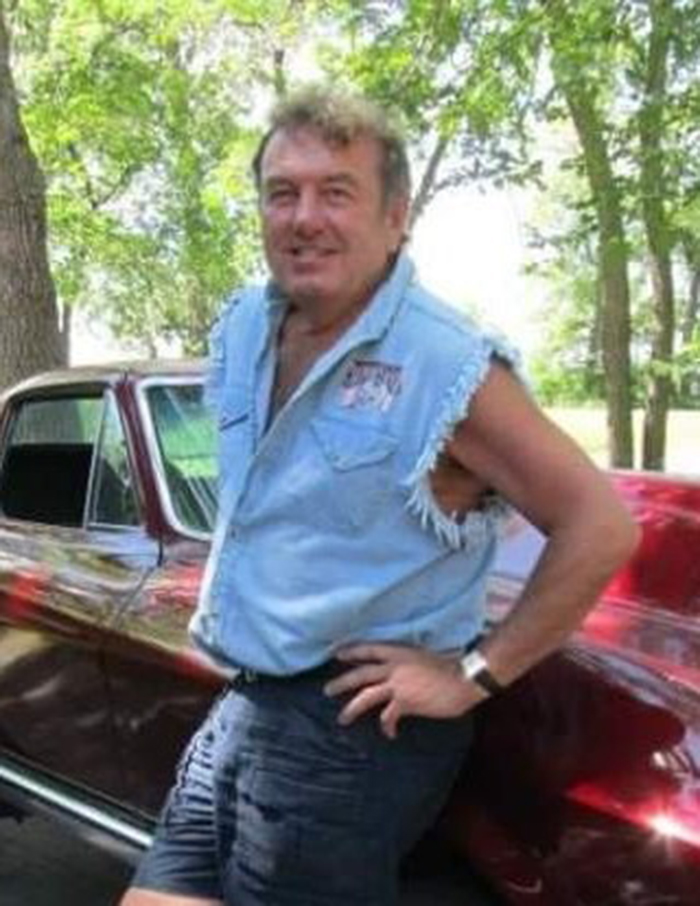 Gary Walter Ware, 76, died on January 13, 2022 in his home.
Gary was born on December 26, 1945 in Bemidji, MN, to Orby Walter and Cecelia Marie (Bertrum) Ware. He attended Saint Phillips Catholic School through 8th grade and graduated from Bemidji High School in 1964.
After high school, Gary went into the furniture business with his family who owned a store in Park Rapids. He expanded to a second location in Frazee in 1966 with his friend and business partner Ralph Jackson. A third store was purchased in Pelican Rapids in 1969. After selling the Park Rapids and Pelican Rapids operations in 1977, Gary focused full-time on Frazee, where he started several additional businesses alongside Gary's Furniture, including a movie rental store and a tanning salon, and real estate. He made his home on nearby Wymer Lake. Gary was in the furniture business for 43 years. Additionally, Gary served as a sharpshooter in the Army National Guard and was honorably discharged in 1971. 
In May of 1970, Gary married Sharon Trieglaff. Their children are Heather and Brikker. 
In 1977, Gary married Linda Larsen. 
In 1982, Gary married Barbara Swenson. They had 2 children, Ashley and Cody. 
One of Gary's greatest passions in life was being part of the Mount Tabor Masonic Lodge in Detroit Lakes and the Detroit Lakes Shrine Color Guard, where he held many titles including President. Gary was commonly seen marching in parades and helping with the Shriner's Circus, raising money for the Shriner's Hospital for Children. Gary was also part of the Frazee Jaycees. Additionally, Gary loved socializing, Big Buck Deer Camp, collecting antiques for the "B-Ware Bar," morel mushroom hunting, fishing, the Minnesota Vikings, and his prized 1966 Chevrolet Corvette.
In his later years, Gary enjoyed traveling to Puerta Vallarta, Mexico during the warmer months to escape the cold Minnesota winters. Gary had a special place in his heart for the culture, lifestyle, and people of Mexico.
He enjoyed the last few years of his life with Cindy Eide, who he lovingly referred to as "his lady." She was instrumental in Gary's comfort and care as his health declined.
Gary will be remembered for his work ethic and business acumen, his commitment to helping others, his storytelling, and most importantly his love for his family and friends.
Gary is survived by his children Heather Ware Nelson (Robert Klabunde) of Frazee, Brikker (Kendal) Ware of Frazee, Ashley (Justin) Klein of Willmar, Cody Ware (Katie Winter) of Detroit Lakes; Grandchildren Cassidy, Greta, and Sophie Nelson, Braxtyn and Kella Ware, Gibson and Kate Klein, and Scarlett Winter; siblings Anita Willett and Joan (Greg) Grover, sister-in-law Jan (John) Frank, and by numerous nieces, nephews, great-nieces, and great-nephews.
He was preceded in death by his parents Orby and Cecelia Ware, nephew Shawn Grover, brother-in-law Jerald Willett, and wife Barbara Ware.
Celebration of Life will be 2:00 PM, Tuesday, January 18, 2022 at the Frazee Event Center.
Visitation will be 12:00-2:00 PM at the Frazee Event Center.
In Lieu of Flowers memorials are prefer to the Shriner Children Hospitals.
Furey Funeral Home www.FureyFH.com