Gerald Gorentz, 86
Published on November 22, 2021 at 5:13pm EST | Author: chadkoenen
0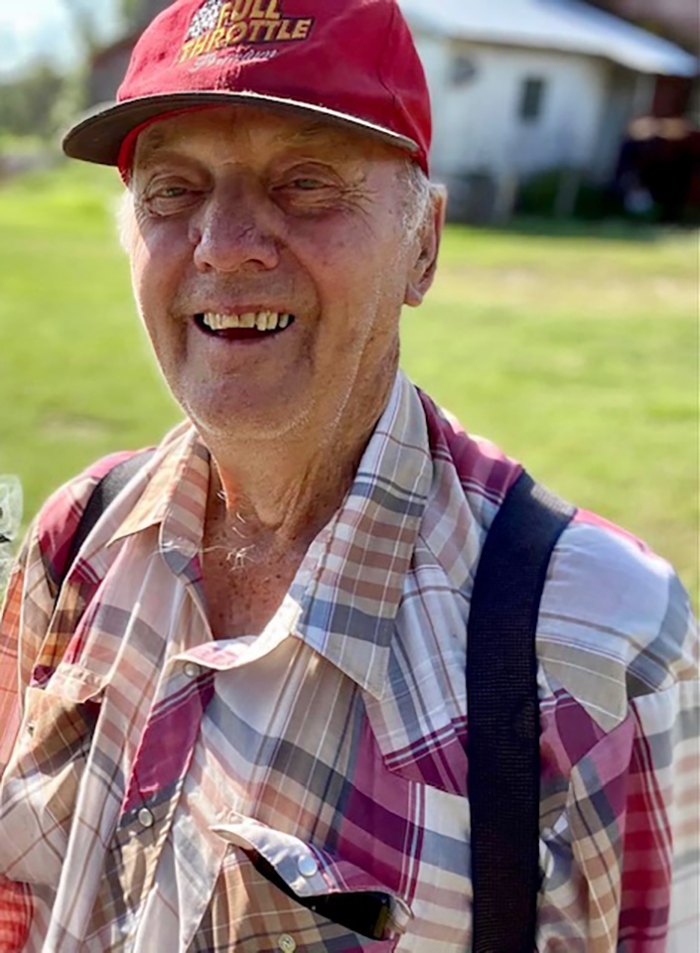 Memorial Services were held for Gerald Gorentz, age 86 of Vergas, Minnesota on Thursday, November 18, 2021, at St. Paul's Lutheran Church in Perham, with Pastor Andrew Ratcliffe officiating. Gerald was laid to rest at Loon Lake Cemetery in Vergas.
Gerald Gustav Gorentz was born on December 14, 1934, in Vergas, Minnesota. His parents were the late Gustav and Julianna (Harke) Gorentz. Gerald graduated from Perham High School with the class of 1952. He served in the United States Army from January 4, 1955, to December 14, 1956. Gerald farmed for many years in Dora Township with his dad and brother, Vernon. Gerald was employed in Otter Tail County and Becker County where he provided road maintenance for several townships.
On February 28, 1974, Gerald was united in marriage with Della Rae Boyer at St. Paul's Lutheran Church Loon Lake in Vergas, Minnesota. Together they made their home on the Gorentz Family Farm in Dora Township.
From 1995 to 2002 he was employed with Brian Olson Trucking in Ottertail, Minnesota and Magnum Trucking in Fargo, North Dakota and then went to work for R.D. Offutt until 2006. Gerald enjoyed driving school bus for Bauck Busing for 10 years. Gerald and Del enjoyed traveling the United States as they visited all the 48 lower states. On December 18, 2011, Del passed away. In 2016 the Gorentz Family Farm in Dora Township was recognized as a Century Farm.
Gerald enjoyed fishing, and mechanics. He loved to work on his various projects, and cherished spending time with his family and friends.
On November 6, 2021, Gerald passed away at Perham Living in Perham, Minnesota at 86 years of age. He will be dearly missed by his family and friends. Preceding Gerald in death were his parents, Gustav, and Juliana Gorentz; wife, Del Gorentz; granddaughter: Amber Gorentz; siblings: John, Edward, Clarence, Bernard, Elfrieda, Eleanor and Vernon. 
Gerald is survived by his children: Julie Tilly, Dana Conley, and Brian Gorentz; 8 grandchildren; 6 great-grandchildren; special friend: Alice Radi; many other relatives and a host of friends. 
Please visit www.karvonenfuneralhome.com to leave memorials and condolences on Gerald's Tribute Wall.
Arrangements provided by Karvonen Funeral & Cremation Service of New York Mills.