Glen Steeke, 64
Published on April 20, 2021 at 10:53pm EDT | Author: Chad Koenen
0
Glen Fred Steeke was born May 7, 1956, in Perham, MN to Walter and Ruby (Krueger) Steeke. He passed away March 28, 2021 at his home in Frazee, MN.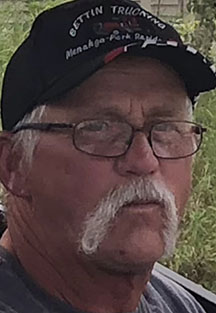 Glen "Freddy" grew up in rural Frazee-Perham area and moved into Frazee in 1966, where he attended school and graduated in 1975. He worked for Mickelson Turkey Farms, Burkel Turkey Farms and Feldt Plumbing until the time of his death.
He loved snowmobiling, fishing, 4-wheeling and spending time with his family and friends. He was always there to lend a hand when needed.
He is survived by one son, Christopher Johnson; one brother, Calvin (Jo Ann) Steeke, Frazee, MN; one sister-in-law, Diane Steeke, Perham, MN; brothers-in-law: Bernard Wegschied, Mark Putney. He was preceded in death by his parents; siblings: Berniece Wegschied, Vickie Putney, and Gene Steeke; one nephew, Shawn Putney.
A time for family & friends to gather will be held from 4-7:00PM, Saturday, April 24, 2021 at Furey Funeral Home in Frazee, MN.