Heather Fiore, 42
Published on June 16, 2022 at 10:35am EDT | Author: Chad Koenen
0
Heather Angela Fiore, 42, of Delray Beach, FL, passed away on June 1, 2022. Heather was born July 13, 1979 in Minneapolis, MN. She attended schools in Minneapolis, MN and later in Frazee, MN where she graduated from High School. Heather had a fun-loving personality and an infectious laugh. She cared about the simple things in life and was a loving cat-mom to her rescue cats. Above all, she loved her family and friends with all her heart and brought a smile to everyone she interacted with. She will be dearly missed.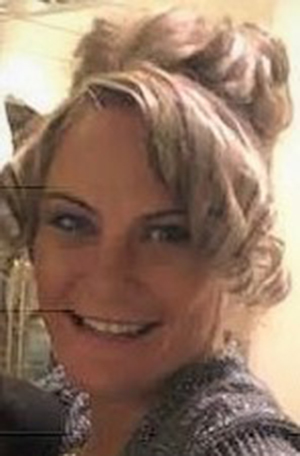 She is survived by her siblings, Josephine Mahoney (Jim) of Schaumberg, IL; Ray Fiore Jr. (Laura) of Edwards, IL; Charlene Fiore of Brookfield, WI; Diane Gibbs (John) of Lake Geneva, WI; Jan Haley (Tim) of Long Beach, CA; Christopher Fiore (Shawna) of South Range, WI, and Trevor Fiore (Jen) of Brooklyn Park, MN; her aunts, Kay Wacker (Roger) of Frazee, MN; Laura Christofferson (Gale Chase) of Crystal, MN; uncle Joe Nelmark (Sandy) of Menahga, MN, and many cousins, nieces and nephews. She is also survived by her foster mother, Lois Flor of Minneapolis, MN, and her long-time partner, Vincent Rotondo Jr. of Delray Beach, FL. She is preceded in death by mother, Carolyn (Nelmark) Fiore, Minneapolis, MN, along with her grandparents, Henry and Marie Nelmark, uncles Charles Nelmark, William Nelmark and Marvin Nelmark all of Wolf Lake, MN.
A Memorial Service will be held June 19, 2022 in Wolf Lake, MN, where she will be laid to rest with her family.