Hulda Sannes, 80
Published on September 19, 2022 at 4:27pm EDT | Author: Chad Koenen
0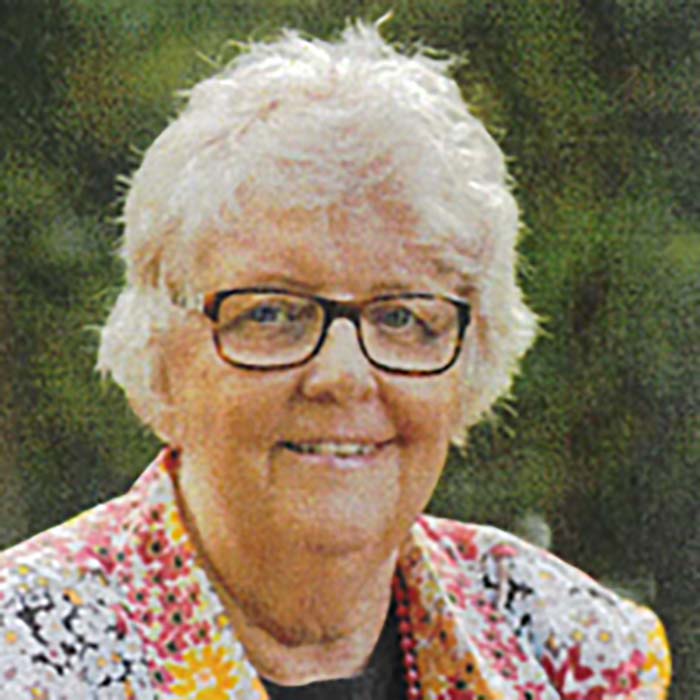 Hulda "Huldy" (Yliniemi) Sannes, age 80, of Frazee, MN, went home peacefully to be with her Lord and Savior on Wednesday, September 7, 2022 at her Rose Lake home, in the loving care of her family and Red River Valley Hospice.
Huldy was born on July 24, 1942 at St. Mary's Hospital in Detroit Lakes, MN to Isacki and Aili (Haanpaa) Yliniemi. The sixth of seven surviving children, she grew up on the family farm homestead near Wolf Lake, MN. She attended Frazee Public School, graduating in May, 1960.
After high school Huldy attended Minnesota State University at Moorhead, pursuing an education degree as a math teacher. She completed the four-year degree in three years and was the first in her family to obtain a college degree, later going on to earn a Master's degree in Mathematics. During her senior year at Moorhead State, she met the love of her life, Bruce Sannes, and they were married on June 20th, 1964. The new couple taught school together in Wyoming and several towns in Minnesota before moving back to the Frazee area in the late 1960s. After buying property on Rose Lake, they built their dream home where they raised their three children Christopher, Talitha (Tali), and Davin. She loved to open up their home to friends and family, especially on Independence Day, when she would host a large celebration each year with music, fellowship, and fresh fish from the lake. Huldy and Bruce also hosted Bible studies, family get-togethers, and summer Bible camps to share the blessing of the lake with others. Huldy loved to be active and work with her hands. She taught her children to work hard by requiring them to do physical work outdoors every day over the summer, and she could often be found building furniture, working on a remodeling project, or gardening. She loved to swim and most summer days she and her children could be found enjoying the lake, making underwater rock paths, playing water games, or fishing. Winters were spent in the fish house where she was a champion spearer. She kept her kids from falling in the hole by promising she wouldn't let them drown, she'd just spear them in the leg and pull them out! She loved to spend time outdoors hunting, fishing, and growing her own food which, she then canned or froze to feed her family. Huldy's relationship with Jesus was very important to her. She was an active participant and speaker with Stonecroft Ministries and Christian Women's Club during the 1980s and 1990s, traveling around the region to give her personal testimony. Huldy loved the ministry opportunities she had, speaking all over the state. At one of the speaking engagements, she met her daughter's future mother-in-law long before she had met her future son-in-law. Huldy was encouraged when women told her how her testimony had impacted their faith journey. She wanted everyone to know Jesus as their Lord and Savior, and openly shared her faith with others. When her children were older, Huldy returned to teaching, first by privately tutoring students in mathematics, and then taught English language learners in Frazee through Community Education. Beginning in 1989, she worked at Rural MN CEP WorkForce Center as a caseworker and later as a Team Leader. She loved helping people find gainful employment, teaching job and life skills, and having a close network of friends and colleagues in the office. She retired in 2009, and enjoyed golf, gardening, spending time with her grandchildren, and solving a daily crossword puzzle. For many years, she organized the "Rose Bud Looper," an unofficial summer athletic event complete with colorful t-shirts at which family and friends would swim, bike, run or walk a 9.2k loop near their home. She was a gifted and patient teacher. Countless students, including her grandchildren, benefited from her willingness to share her time and knowledge.
Huldy is survived by her husband of 58 years, Bruce; daughter Talitha (Jason) Sannes-Venhuizen, Frazee, MN; two sons Christopher (Sarah) Sannes, St. Paul, MN and Davin (Jennifer) Sannes, Mount Horeb, WI; seven grandchildren Jeremy (Sherri) Sannes-Venhuizen, Veronica Sannes, Tovin Sannes-Venhuizen, Jana Sannes-Venhuizen, Jevin Sannes, Tevia Sannes-Venhuizen, Enavi Sannes; two great-grandchildren; three sisters, Helen Laine, Hazel Yliniemi, and Patricia (Arlan) Ervasti; sisters-in-law Miriam Yliniemi and Gail Cranston; brother-in-law Terry Monson; numerous beloved nieces, nephews, grandnieces, grandnephews, and cousins. She was preceded in death by her parents; brothers Elmer, Roy (Hazel M), and James Edward; sister-in-law Judy Monson; brothers-in-law Art Laine and Gary Cranston; and three infant siblings.
In lieu of flowers, memorials can be given to Red River Valley Hospice, whose support made it possible to keep Huldy comfortable and in her home for her last days.
Funeral services were held at the Spruce Grove Apostolic Lutheran Church in Wolf Lake, Minnesota.