James Erb, 91
Published on February 9, 2021 at 4:14pm EST | Author: Chad Koenen
0
Pastor James R. Erb, age 91 of Detroit Lakes, MN passed into the arms of Jesus on February 1, 2021 at Ecumen – Emmanuel Nursing Home in Detroit Lakes.
James Ronald Erb was born in Beemer, NE to David and Anna (Grieser) Erb on March 5th, 1929. He shortly followed his parents move to MN in 1949, when he brought his newly betrothed wife – Verda home to MN. They were married on April 21,1949 and were soon to celebrate their 72nd Wedding Anniversary together at their homes in Emmanuel Nursing Home.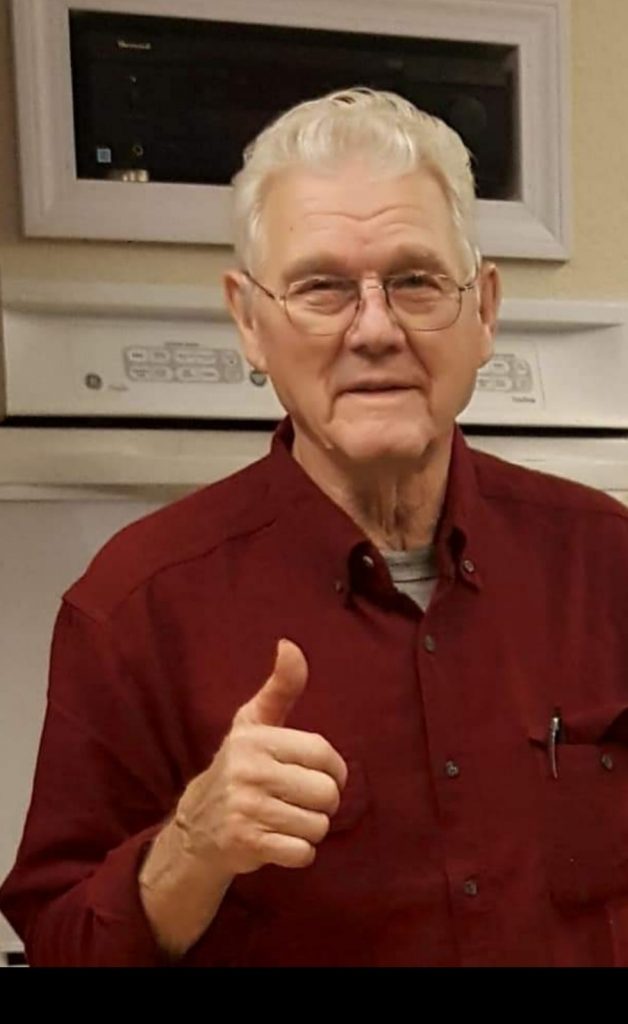 Jim was a successful dairy, grain and hog farmer for the early part of his adult years when in 1965, at the young age of 36 he received the calling to serve His Lord. This calling came to him in a dream and he followed that calling for many years. He sold his farm and went into ministry full time. At the start of his ministry, he led several other devout Christians who met in homes to worship and study the Bible. Jim received his Pastor certification through Gospel Crusade Ministry and eventually served on their Board of Directors for several years. Jim was the founding Pastor of Christian Fellowship Church which was established in 1968. A new structure was built in 1979 and he continued to serve as their Pastor until he retired in 1997. Although, as the saying goes, Jim never really retired. He continued to share his deep faith and service to people in the community by always giving a handout, lending a helping hand and sharing his love of the Lord.
Jim was well known for his kind spirit and generous heart. He was always – always willing to help anyone in their time of need. Many stories have been shared of his selfless acts of love and kindness. One could just see the Love of Jesus in his eyes! Jim's favorite sayings of late were "Toodle-Do", and "Keep Looking UP and Just Keep on Peddling."
Dad's entire life was lived in preparation for his eventual HomeGoing. He was so ready to meet his Maker! He is survived by his beloved wife Verda and their 6 children who cherish his memory: Ronald of Detroit Lakes, MN; LaVon (Bob) Dennistoun of Bemidji, MN; Nancy of Detroit Lakes, MN; Tim (Vonda Zomer) of Detroit Lakes, MN; Philip (Tracy) of Frazee, MN; and Ricky (Angela) of Detroit Lakes, MN and many grandchildren; great-grand children and great-great grandchildren, nieces and nephews.
Jim is also survived by his sister Anne (Duane) Schmidt of Siloam Springs, AR; and sisters-in-law Jeannie Erb of Rogers, AR and Grace Erb of Park Rapids, MN.
Preceding him in death were his brothers David and Paul and sisters Mabel, Alice, Ruth, Ellen, and Mary Joanne, and his parents.
Funeral Services will be held at the Christian Fellowship Church on Tuesday, February 16th, 2021 at 11:00 a.m. Visitation will be on Monday, February 15th, 2021 from 5:00 – 8:00 p.m. at the West-Kjos Funeral Home in Detroit Lakes. Interment will be in the Lake Region Mennonite Church Cemetery – Hwy 34E.
The family would like to thank the staff at Ecumen – Emmanuel Nursing Home and Hospice of the Red River Valley for the care they provided to Jim and the family.