Karen Hamblin, 75
Published on January 17, 2023 at 11:24am EST | Author: frazeevergas
0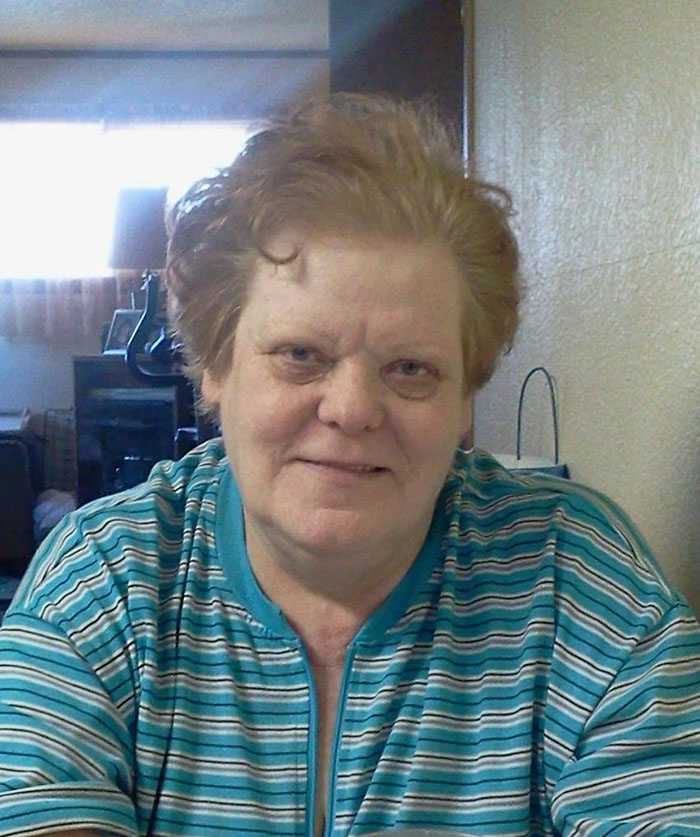 Karen Kay Hamblin was born October 24, 1947 in Denison, Iowa, the daughter of Lawrence and Dorothy Larsen. Karen was united in marriage to Walter Hamblin on March 19, 1973 in Huntley, Illinois and they raised 3 daughters together. In 1979, they moved to Minnesota, spending a short time in Nevis but ultimately settling in Frazee where they would spend the next 24 years.
Karen spent some years working at the turkey plant, but was ultimately a home-body. She spent her time watching scary movies and crime shows, coloring, reading, and doing word puzzles. She was truly a one of a kind human being, her personality matching her fiery red hair. Known to her family as "Big Red", she was the life of the party, unafraid to speak her mind. Karen loved having company, garage sales, shopping, and every single type of clothing, shoe and accessory that existed. She spread laughter in the most unique ways and loved unconditionally. She was never afraid to tell you she loved you, and she loved hard. Her grandkids and great grandchildren were the light of her life.
Karen spent the last 6 years in the Menahga Care Center, where she made sure to carry on her spunky personality, occasionally giving her caregivers a run for their money. Karen will be remembered for her shenanigans, stories and laughter, her wheezy laugh, her wet kisses, her bear hugs and her consistent love for the time spent with her family.
Karen is survived by her husband Walter Hamblin; her daughters: Joenelle (Benjamin Granville Garner III) Kohler; Kristal (John) Taylor; and Angela (Bruce) Sanschargrin; her grandchildren: Michelle (Richard Prunty) Hamblin; Britny (Kyle) Diekmann; Jamie (Claire) Hamblin; Dalton (Kyla) Kohler; Jordan (Dallas) Bartelson; Devin Ferrian; and Jenna (Sky Dow) Holmer; her great-grandchildren; Haylee Hogan; Alexis Prunty; Rya and Teya Diekmann; Alivia Hamblin; Jett Holmer; Farah and Tate Bartelson; her step-mother Helen Larsen, and many brothers, sisters, and other family. She is preceded in death by her parents; Lawrence and Dorothy Larsen; and her brothers Jerry, Larry and Ed.
Service details are being planned by the family.