Leola Ferber, 96
Published on February 15, 2022 at 4:17pm EST | Author: Chad Koenen
0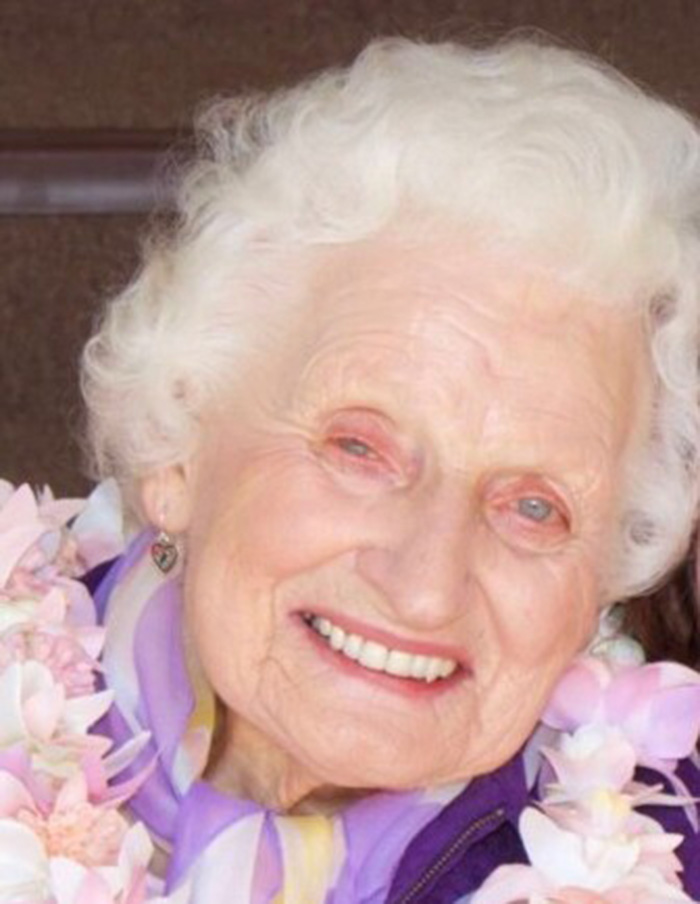 Leola Marjorie (Bunkowski) Ferber was born on March 27th, 1925, on the family farm in Vergas, MN. The daughter of Rudolph and Alma (Sonnenberg) Bunkowski, Lee passed away on February 7, 2022 at Emmanuel Nursing Home in Detroit Lakes at the age of 96.
Lee lived a full life, grounded in her Lutheran faith, and the love of family, friends and caring for others. Following graduation from Frazee High School in 1943, Lee spent a year in Hollywood, CA working at a defense plant, soldering radio parts for airplanes and submarines during WWII.
After returning home, Lee earned her Registered Nursing degree from St. Luke's Hospital Cadet Nursing Program in Fargo, ND in 1947. A deeply compassionate and caring nurse for 50 years, Lee became the Director of Nursing at the Emmanuel Nursing Home in Detroit Lakes.
While at Emmanuel, Lee helped establish the first full-time chaplain position and initiated the first Memory Care program for Alzheimer's patients. After retiring, Lee became the only RN-certified reflexologist in the area, and into her 80s she provided her healing touch and prayers to the soles and souls of many thankful clients.
Baptized and married at St. John's Lutheran Church in Vergas, Lee was also a longtime member, active leader, and volunteer with Zion Lutheran Church in Detroit Lakes. Lee enjoyed tending to her bountiful gardens and beautiful roses. She felt so fortunate to be able to travel to Israel, Germany, Austria, Alaska, and Hawaii and to spend winters in Coronado, CA with her brother, Bob; and daughter Linda and husband Howie in Pacific Palisades and Washington, D.C.. Lee was also an avid reader, a Vikings and Twins fan, and relished her daily whist card game
Lee left an indelible imprint on the lives of all she met and believed there was good in everybody.
Lee's greatest joy in life was to be surrounded by family, all who loved her dearly.
She is survived by her sons, Mike Ferber of Frazee, Ken (Joan) Ferber of St. Cloud, Steve (Donna) Ferber of Wayzata, and daughter, Mary Ferber of Minneapolis; son-in-law Howard Anderson; 9 grandchildren, 6 great grandchildren and nieces and nephews.
Lee was preceded in death by her parents, Rudolph and Alma (Sonnenberg) Bunkowski; younger brothers, Bob (LaVonne) Bunkowske, Don (Janette) Bunkowski; her godson/nephew Todd Bunkowski, and her daughter, Linda (Howie) Anderson in May, 2021.
Funeral Services: Zion Lutheran Church, Detroit Lakes. Saturday, Feb. 19.
Visitation: 10a.m; Services: 11a.m., Reception: noon;
Interment: 1:30 at St. John's Church, Vergas, MN.
Masks are encouraged.
Funeral Arrangements: Donehower Funeral Home, Detroit Lakes.  
Memorials: In lieu of flowers, please consider directing funds toward: the Zion Lutheran Church Sunday School Program in Lee's name.