LeRoy Kicker, 84
Published on February 3, 2021 at 8:36am EST | Author: Chad Koenen
0
LeRoy Arlen Kicker, age 84, of Vergas, MN passed away Sunday, January 24, 2021 at Perham Living.
LeRoy was born September 30, 1936, in Edgeley, North Dakota, the son of Gerhardt and Esther Zitzow. He was baptized in Edgeley and confirmed at St. Paul's Lutheran Church Loon Lake. After Gerhardt passed away, Esther married Edward Kicker, who adopted Esther's children: Jerome, Dorothea, and LeRoy and changed their names to Kicker.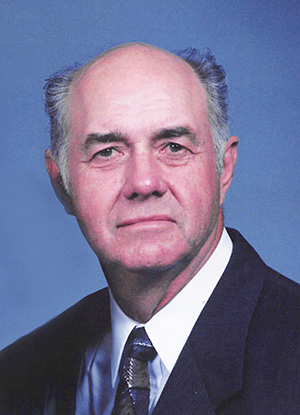 Leroy married Ardyce Schultz on December 10, 1958, to this union a son Keith was born. LeRoy worked in building construction and was the building inspector for the city of Detroit Lakes. He was very active at St. Paul's Loon Lake Lutheran Church and served on several committees.
He is survived by his wife: Ardyce Kicker; daughter-in-law: Cheryl Kicker; sister: Dorothea Soberg; sister-in-law: Lois Kicker; brother-in-law: Melvin (Carol) Schultz; sisters-in-law: Darlene (Orville) Carlisle and Marie Schultz.
LeRoy was preceded in death by his father: Gerhardt Zitzow; parents: Esther Kicker and Edward Kicker; son: Keith Kicker; brother: Jerome Kicker; brothers-in-law: Ivan Soberg and Kermit Schultz.
Funeral service will be 11:00 AM, Friday, January 29, 2021 at St. Paul Lutheran Church Loon Lake. Burial following the service.
Visitation will be Thursday, Jan 28, from 5 to 7 PM with a 7 PM prayer service at the church, and will continue for one hour prior to the service.
Arrangements with Furey Funeral Home www.fureyFH.com