LeRoy Peichel, 76
Published on June 16, 2022 at 10:25am EDT | Author: Chad Koenen
0
LeRoy Bernard Peichel was born July 29, 1945, in Perham, Minnesota, the son of Anthony and Irene (Mondry) Peichel. He passed away due to heart failure on June 7, 2022, at Essentia Health in Fargo, North Dakota.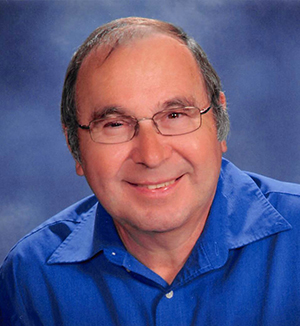 He graduated from Frazee High School with the class of 1963 and joined the Minnesota National Guard shortly after that. On September 6, 1969, LeRoy was united in marriage to Patricia Delaney at St. Henry's Catholic Church in Perham. To this union three sons were born. They made their home in rural Frazee. LeRoy worked for Snappy's in Detroit lakes for 41 years. He worked in maintenance for many of those years and later on he taught himself to build the computerized electrical controls used on their industrial machine lines, and worked doing that job for his remaining years there. He retired in 2009. In his spare time he enjoyed repairing old clocks, wood working, and rebuilding garden tractors and lawn mowers.
He is survived by his wife: Patricia Peichel; sons: Shawn (Sara) Peichel, Darin (Shani) Peichel, Jeff (Liz) Peichel; grandchildren: Alexis (Jake) Monson, Maddie Peichel, Abby Peichel, Bailey Peichel, Colton Peichel, Christian Peichel; and siblings: Donna Espinal, and Donald (Kathy) Peichel and LaVera Peichel (sister-in-law). Leroy was preceded in death by his parents: Anthony and Irene Peichel; and brother: James Peichel.
Mass of Christian Burial to be held 11AM, Monday, June 13, 2022 at Sacred Heart Catholic Church in Frazee. Visitation from 3-6PM, Sunday, June 12 at the church with 5:30PM prayer service.  www.FureyFH.com