Marjorie Richter, 94
Published on October 18, 2023 at 10:22am EDT | Author: frazeevergas
0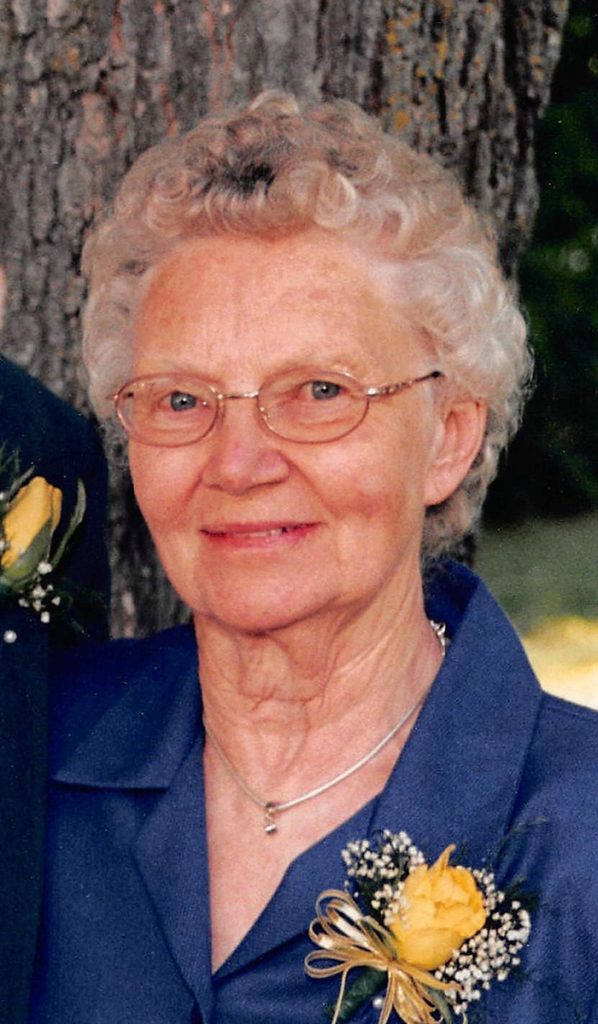 Marjorie June (Wendt) Richter, age 94, of Vergas, MN, passed away peacefully surrounded by loved ones on Monday, October 9, 2023.
Marjorie was born on June 1, 1929, in Dora TWP, to John and Bertha (Kratzke) Wendt. She was baptized June 23, 1929 and confirmed June 13, 1943 at St. Paul's Lutheran Church Loon Lake. Marjorie grew up on the family farm with her two older sisters, and graduated from Frazee High School in 1947. Following graduation, she took a secretarial course and after completing her training Marjorie moved to Saint Cloud, MN and began working as the secretary to the Dean of Women at Saint Cloud College. Her next job took her to Fargo, North Dakota where she lived downtown and worked as a secretary for the N.D. Boy Scouts of America. 
Marjorie married Rodney Richter, December 13, 1952, at St. Paul's Lutheran Loon Lake Church. They made their home on the family farm near Vergas, MN where they raised 5 children: MeriBeth, David, Virginia, John, and Paul.
She was very active in their church where she served in various positions over the years including secretary, LWML and Ladies Aide. She retired in her seventies. Marjorie was an avid quilter, and loved gifting family and friends with her creations. She enjoyed gardening as well as spending time in her flowerbeds and raspberry bushes. Her greatest love, however, was for her family. She will be greatly missed.
Marjorie is survived by her children: Meribeth (Michael) Tieden of Perham, MN, David (Julie) Richter of Bethel, MO, Virginia (Paul) Thon of Frazee, MN, Paul (Linda) Richter of Aurora, SD; Daughter-in-Law, Linda Richter of El Paso, TX; 16 grandchildren, and 19 great grandchildren, along with several nieces and nephews.
Marjorie was preceded in death by her parents, 2 sisters (Georgia Bentley and Gladys Schepper), her beloved husband Rodney of 65 years, and her son John Richter.
Funeral service will be held 11 a.m., Monday, October 16, 2023 at St. Paul's Loon Lake Church, Vergas, MN. Visitation will be held 4-6 p.m., Sunday, October 15, 2023 St. Paul's Loon Lake Church with a prayer service to be held at 6 p.m. Visitation will continue one hour prior to the service at the Church on Monday. Burial will be in St. Paul's Lutheran Loon Lake Cemetery. Furey Funeral Home is assisting the family with funeral arrangements. www.fureyfh.com.