Marlys Schwarzrock, 83
Published on October 26, 2022 at 4:31pm EDT | Author: Chad Koenen
0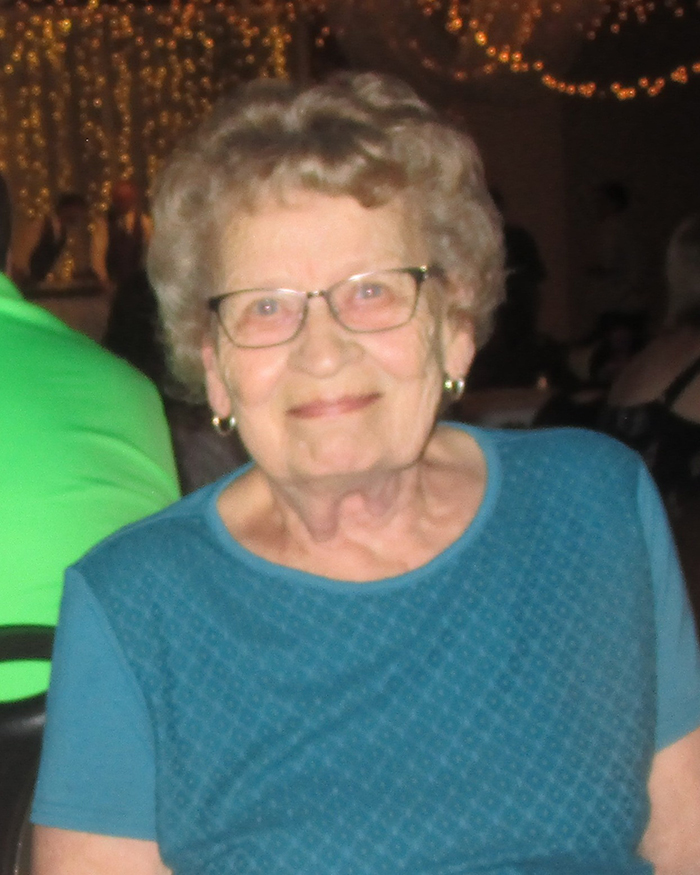 Marlys Schwarzock, 83, of Frazee, MN passed away October 19, 2022 at home. Marlys Susan Bendlen was born on December 30, 1938 to Adolf and Elsie Bendlen at home in Dead Lake Township, MN. She attended country school near Dent, MN and graduated from Perham High School in 1956.
Marlys had a natural ability to aid others in their time of need, whether making sure one's coffee cup never emptied in her early years as a waitress or assisting loved ones in their golden years of life, as a CNA. One could undoubtedly expect to be met with a warm smile and embrace whenever visiting and those who had the pleasure of knowing her would refer to her as a "remarkable woman". Amongst the uncountable footprints she left on everyone's lives, she never failed to participate as much as she could within her second home, St. Paul's Lutheran Church, Evergreen.
She will be greatly missed by her husband, Alvin of 51 years; daughter, Shurnell (Daniel) Wendt, Detroit Lakes; son, Chuck (Mary) Lepisto, Evergreen; daughter, Dawnita (Michael) Gallo, West Fargo; daughter, Lynae (Dan) Johnson, Evergreen; and brother, Jay Lowell Bendlen, Perham; Also missing their Grams are dozens of grandchildren and great-grandchildren, along with a host of nieces, nephews, cousins and friends she considered her kids as well.
Visitation will be Wednesday, October 26, 2022 from 5:00-7:00pm with a Prayer Service at 7:00pm.
A graveside Committal Service will be held on Thursday, October 27 at 10:00am at St. Paul's Lutheran Church Cemetery Evergreen.
www.fureyfh.com