Mary Anderson, 47
Published on December 2, 2021 at 12:40pm EST | Author: Chad Koenen
0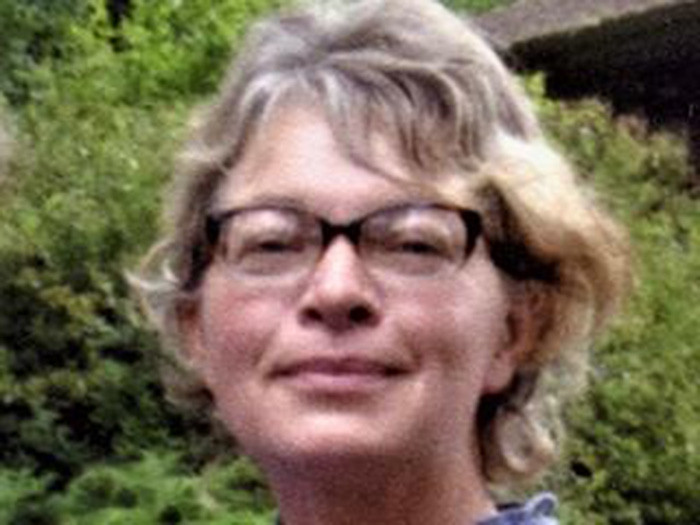 Mary Anderson (Mea Mathies) was born September 21, 1974, died tragically as the victim of a murder-suicide, October 22, 2021, at her home in Geyser, Montana. Her parents are Glen and Lorna (Erickson) Anderson of Perham. She grew up on the family farm near Louisburg, with Karla, Lee, and Kristi. She attended school in Bellingham, and Mounds View in Arden Hills. She attended her last two years of high school at Lac Qui Parle Valley, living with her brother Lee Anderson, graduating in 1993. Lac qui Parle Valley was special to her as it was a newly merged high school that was her dad's prime legislative accomplishment. She worked as a CNA in Madison.
She attended the U of M in Kinesiology, worked for Lifetime Fitness and in home health care. Mea moved to Perham in 2001. She was a CNA at the Perham Hospital, worked at the PACC and was pool manager at Thumper Pond. Her son, Thor 18 (Phoenix Anderson) was born in 2003. Mea and Joseph Mathies were married in 2012. They had two children – Mathilda (9) and Vernon (7). They moved to Montana living at Reed Point and Geyser.
During her entire life she bubbled with enthusiasm while helping others. Mea looked positively at everything and was always happy. Mea was a valued caregiver for area veterans in Montana. Her first love was her children; bringing them with her when she worked at Sequoia's Closet in Big Timber; visiting the library and swimming pool in Stanford; and spending hours at the playground in Geyser. She also enjoyed gardening, sewing, baking, and thrift shopping. She is survived by her children, parents, siblings – Karla Anderson, Lee Anderson (Jody Sheppard), Alma Center WI, Kristi (Nick) Karels, Perham, many friends, and relatives. She was preceded in death by her grandparents, aunts, and uncles.
There will be a memorial weekend at her parent's lake home near Perham June 24-26. If you would like more information, contact Glen @ 218-849-2905. An account has been set up for the orphaned children at United Community Bank. Mathilda and Vernon Mathies Savings Account as well as a go fund me for the 3 children  https://gofund.me/b5b2c238