Mary Ann Moore, 90
Published on August 22, 2023 at 3:56pm EDT | Author: frazeevergas
0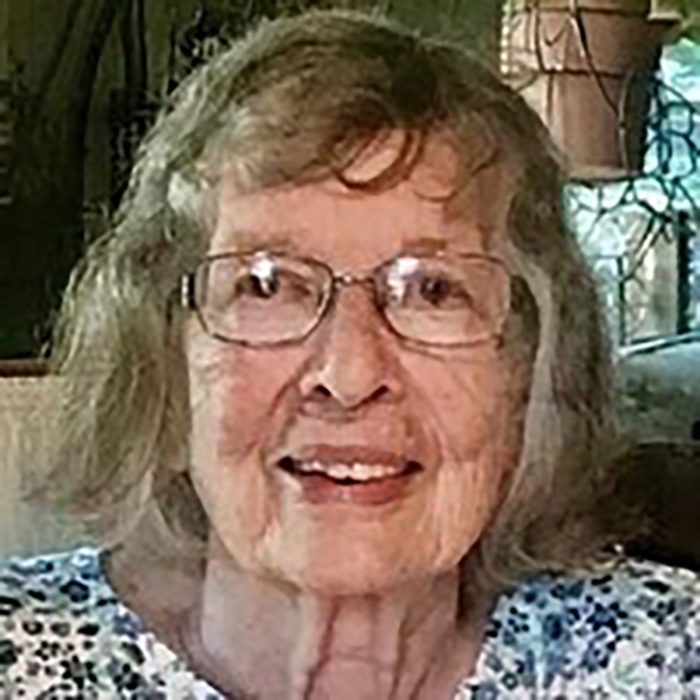 Mary Ann Moore, 90, passed away on Sunday August 13, 2023, with family by her side after a brief period of Hospice Care. Cremation has taken place under the direction of Schinder Funeral Home.
A Celebration of Mary Ann's life will be held at 10:00 a.m. on Saturday, September 23, 2023, at Hillcrest Lawn Memorial Chapel (1410 13th Street South). A private placement of Mary Ann's cremated remains and her husband James will be at Hillcrest Mausoleum Columbarium Niche. The family invites you to join them in the continued celebration of Mary Ann's life, at a reception to be held in the hospitality room of Schnider Funeral Home.
Mary was born in Frazee, Minnesota, Becker County, on June 12, 1933, to Edward and Kathryn (Lachowitzer) Ketter. She graduated from St. Luke's School of Nursing in Fargo, North Dakota on September 16, 1954, and passed her nursing board shortly afterwards. She worked as a Registered Nurse for 41 years, fully retiring in 1995. Mary continued giving back to the community through volunteer work with Hospice and nurturing reading with Lincoln Elementary students.
She moved to Great Falls, MT and met her soul mate, James Moore. They were wed on June 28, 1959, at Bethlehem Lutheran Church in Frazee, Minnesota, returning to live in Great Falls for the rest of their lives. Sadly, James passed away on September 13, 2017, after 58 years of marriage. Mary continued living at home until her death with the support of a large circle of care that included friends, her children and their spouses, and Meals on Wheels. It would take a thousand words to properly thank everyone for their help in giving Mary a rich, long life. A special thanks to Connie Ray who was her cook and companion for the last 3 years, even though she tried to convert a lifelong Minnesota Twins fan into cheering for those "darn" Yankees! Sadly, Mary never saw the Minnesota Vikings win a Super Bowl.
Mary enjoyed reading, 'cheating' at cards, winning at Scrabble (she always kept score), and visiting or talking for hours on the phone to friends she had known from childhood. Mary was especially talented at directing chores to her children, such as how to pull weeds when she could no longer garden herself or how to wash and fold towels.
At 86 years old, Mary was able to travel home to Minnesota in 2019 to visit family and friends. It was a wonderful trip for her to see family and friends one last time. The food, stories, and laughter shared was memorable.
Mary doted on her grandchildren, Matt, Colton, Sarah, and Jessie. She was over the moon when, in February 2023, she met her first great-grandchild Frances! Her face lit up when she was in the room.
Mary leaves behind daughters, Kathy (Jerry) Carpenter and Jamie (Dan) Marreel both of Great Falls; sons, David Moore (Penny Butler) of Missoula and Bruce (Shawna) Moore of Great Falls; grandchildren, Matt, Colton, Jessie, and Sarah; Frances, the great grandbaby; brother, Kenny (Joan) Ketter of Frazee, MN; sister-in-law, Alama Noah. Mary also leaves behind many nieces and nephews. In addition to her husband, James, Mary Ann was preceded in death by her parents; brother, Rex; sister, Edna; and daughter-in-law, Christine Moore who awaited her in Heaven to play cards because they needed a good fourth.
A poem from Colton: "Grandma, she is a flower, a strong stemmed rose, brightly colored petals; each an inspiration, wisdom, kindness, and love that will never fade. A flower that will bloom forever. Goodbye Grandma".
In lieu of flowers, donations in Mary Ann's name may be made to Benefis Peace Hospice, 2600 15th Avenue S. Great Falls, Montana 59405, or the Meals on Wheels Program; 1620 12th Avenue N. Great Falls, Montana 59405. Condolences for the family may be shared online at www.SchniderFuneralHome.com.