Mary Buhr, 85
Published on June 21, 2022 at 2:09pm EDT | Author: Chad Koenen
0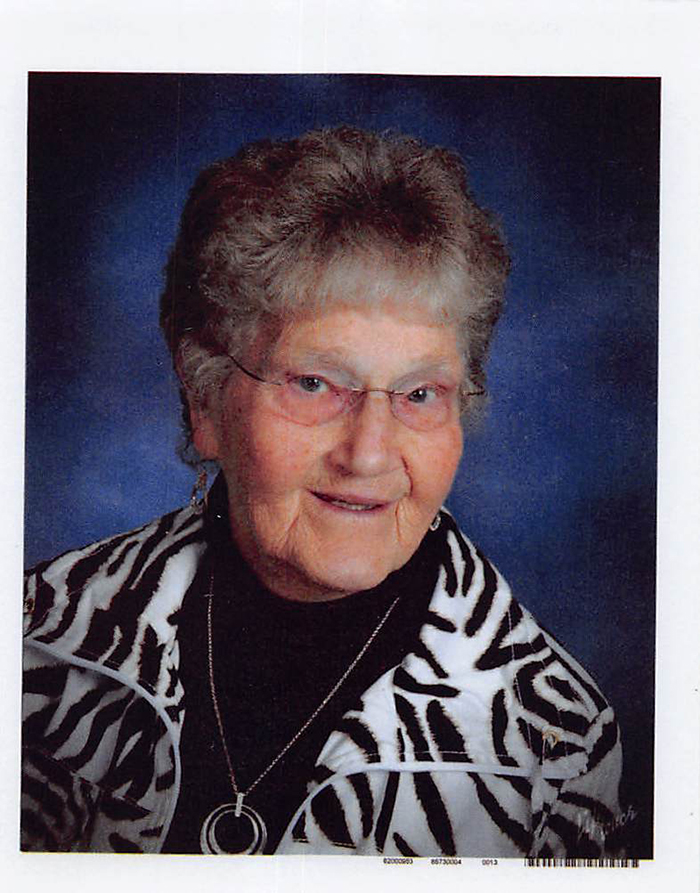 Mary E. Buhr, 85, Frazee, MN, died Sunday, June 12 at her son and daughter-in-law's home under the care of Hospice of the Red River Valley.  Funeral services will be 11:00 am Thursday, June 16 at Bethlehem Lutheran Church, Pastor Ed Borchardt, officiating.  Interment will be in Lakeside Cemetery.
Friends may call at the church 1 hour prior to the service on Thursday.
Mary Ellen Buhr was born June 15, 1936, in West Fargo, ND to Kenneth and Isabelle "Belle" (Roden) Pyle. She was raised and educated in West Fargo and is a 1954 graduate of West Fargo High School. She came to Frazee, MN in 1961 and worked for Frazee Public Schools, retiring in 2000. For many years, she worked for the Frazee Care Center during her summers.
Mary enjoyed time with her family, gardening, cooking and baking. Her most treasured gifts were her 5 precious children.
Survivors include 4 sons: Barrett (Mischale) of Frazee, MN, Burl (Rena) of Detroit Lakes, MN, Bill (Terry) of Frazee, MN, Bob (Sheri) of Frazee, MN; 10 grandchildren, 14 great grandchildren and 1 great great-granddaughter and 1 sister. She was preceded in death by a daughter, Barb States, 3 brothers and 3 sisters.