Michael Lockhart, 74
Published on August 29, 2023 at 2:39pm EDT | Author: frazeevergas
0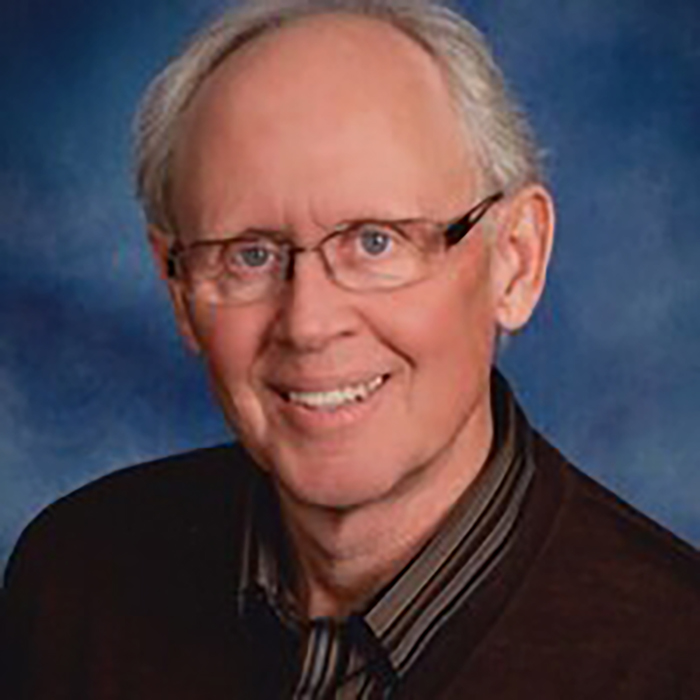 Michael Lockhart, 74, passed away unexpectedly at St. Mary's Hospital in Rochester, MN, on Monday, August 21, 2023. 
Michael was born the second child of Leo and Doris (Edwards) Lockhart and was raised on a grain and dairy farm in Frazee, MN. He attended country school in rural Frazee and enjoyed growing up along the Otter Tail River, and numerous times he returned home wet due to falling through the ice. He graduated from Frazee High School in 1966. He attended Fergus Falls Junior College and enlisted in the United States Army in June of 1968. He served during the Vietnam War and was a Green Beret in the Special Forces. He was honorably discharged as First Lieutenant in June of 1971.
Mike married Carol Lunde on August 13, 1972 at Bethlehem Lutheran Church in Ulen. They spent their first married years in Fergus Falls. He commuted from Fergus Falls to North Dakota State University and graduated with a degree in Farm Business Management. He spent 35 years as an adult farm management instructor in the Ulen-Hitterdal and Mahnomen School Districts. He loved his connection with all the farmers and their families. Mike began his farming career with his father-in-law Stanley and brother-in-law Steven Lunde. Mike has enjoyed watching his son Jeff take over the family farm and enjoy the dirt as much as he did, and Mike enjoyed being the helper and not the decision maker.
Mike and Carol have two children: Jeffrey and Jean. Mike was a great teacher when it came to helping them raise calves and enjoyed their trips to the sale barn in Fergus Falls. Mike helped with creating a "barn ball court" at the Lockhart farm which was enjoyed by many of Jeff and Jean's friends throughout their high school days.
Mike was active as a former member of Ulen-Hitterdal School Board, Bethlehem Church Council President, Sunday School teacher, confirmation mentor, and helped on various committees. He was currently serving Walworth Township as clerk. Mike took interest in the Atlanta Church and helped with the annual reunion service.
Mike's greatest joy were his grandchildren: Isabelle-13, Addi-13, and Ray-10. He learned how to do FaceTime visits and text with them. He attended as many games and music concerts as possible and enjoyed watching their advancement in these adventures. Grandpa Mike was known to have a soft heart for raising lots of kittens for the grandchildren to enjoy.
Mike enjoyed deer hunting with his family in his cabin in the woods. He was proud of the timber that was used in the cabin as it was from his grandfather Julius Edwards' tree farm. He loved the outdoors, fed the birds and squirrels, and trapped skunks and raccoons. Mike and his country school friend, Larry Shaw, enjoyed their old man time of kayaking and conquering the length of the Otter Tail River in segments at a time. Snowshoeing in the winter under a full moon was another favorite old man sport.
Mike is survived by his wife, Carol of 51 years of Ulen; son, Jeffrey (Sommer) of Moorhead; daughter, Jean (Rob) Schwartz of Lake Park; grandchildren: Isabelle, Addi and Ray; brothers, Steve Lockhart (Donna Ohe) of Fergus Falls, and Paul (Vicky) of Frazee; sisters, Claudia Johnson of Huron, SD, and Patty (Jeff) Guck of Perham; brothers-in law, Steven Lunde of Fargo, North Dakota, Alan (Christine) Lunde of Detroit Lakes; sisters-in-law, Collene (Ed) Anderson of Ulen and Ann (Duane) Shane of Detroit Lakes; several wonderful godchildren; and many nieces, nephews and cousins. He will be dearly missed by Carol's aunt, Arlene Nygaard, 98 years of age. Mike enjoyed his time spent with her when she lived in her house on the Lockhart farm for several years.
Mike was preceded in death by his parents; his two brothers, David and Bruce Lockhart; father-in-law and mother-in-law Stanley and Eldora Lunde.
A memorial service was held at 11:00 am on Friday, August 25, 2023, at Bethlehem Lutheran Church in Ulen. Inurnment with military honors, was held at North Bethlehem Lutheran Cemetery. The memorial service was livestreamed by the church, with a link available at www.andersonfamilyfh.com.
Arrangements entrusted to Anderson Family Funeral Home of Twin Valley.  www.andersonfamilyfh.com