Noreen Sanders, 68
Published on March 16, 2022 at 3:18pm EDT | Author: Chad Koenen
0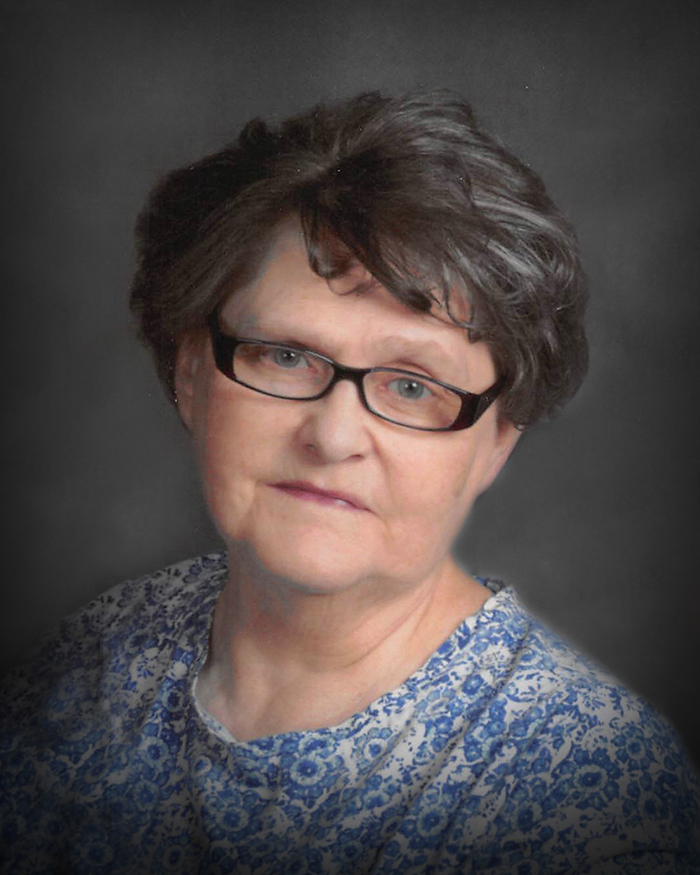 Noreen Carol (Inderrieden) Sanders was born Dec 15, 1953, in Detroit Lakes, MN the 2nd of 7 children to Norbert and Georgia (Babe) (Burgess) Inderrieden. She grew up in Detroit Lakes, MN and graduated from DLHS in 1972.
Noreen met Roger Sanders at the roller rink at Mac's Inn in Detroit Lakes, MN and they fell in love. They were united in marriage on March 30, 1973, at Holy Rosary Catholic Church, Detroit Lakes, MN. They started out their lives in Elbow Lake and then moved to Frazee, where they raised 5 daughters. Noreen enjoyed being a stay-at-home mom and housewife. She did in home daycare and treated all her "daycare" kids as her own. Noreen worked at County Kitchen as a waitress and Budget Host Inn in Detroit Lakes as a housekeeper and front desk staff. She was an avid bowler with being active on 3 different leagues at one time. Noreen also enjoyed entertaining her friends and family with picnics in the summer and card parties in the winter. She enjoyed going to bingo and most recently with her declining health and COVID, she played online with her daughters and friends for thirty-one products. Noreen loved spending time with her children, grandchildren, and great grandchildren.
Noreen is survived by her husband of 48 years Roger, daughters: Valerie (Myles) Turnbull of Frazee, Mellisa (Loren) Swenson of Frazee, Jessica (Jason) Kropuenske of Frazee, Renae (Jamison Davis) Sanders of North Pole, AK and Kristine Sanders of North Pole, AK; 16 grandchildren: Chelsie Schultz, Brandon DeGroat, Michela (Andy Westoff) Sanders, Callista Mastin-Sanders, Thomas DeGroat, Wesley Kropuenske, Harley Kropuenske, Byron Kropuenske, Anna-Mae DeGroat, Charles Turnbull-Sanders, Isabelle DeGroat, Ryvr Davis, Nayan Davis, Orryn Davis, Aylynn Davis, and Eevi Davis; 4 great grandchildren: Xzavier Schultz, Addie Schultz, Ashton Schultz, and Liam Schultz, step-granddaughter, Chelsey Swenson; sisters: Vivian (Gary) Challen of Tampa, FL, Georgeen (Charles) Jager of Rochert, Rose (Richard) Roforth of Frazee, Jane (James) Clarey of Detroit Lakes; sisters-in-law: Lanette (Richard) Corbett of McGregor, MN, Joyce Clarin and Gladyce (Doug) Nielsen of Casa Grande AZ, Judith (Sverre) Bjerkeskaug of Ski, Norway, Janet Sanders of Fargo, ND; brother-in-laws: Lawrence Unrau of Winnipeg, Manitoba, Gary Sanders of Rensselaer, IN and James Sanders of Chicago, IL.; many nieces and nephews and various other family and friends.
Noreen was welcomed at the gates of heaven on March 2, 2022 by her parents: Norbert and Georgia, In-laws: Gordon and Bernice Sanders; her sister, Amy Unrau and her brother, Bernerd (Butch); grandson-in-law, Christopher Schultz; many aunts and uncles and cousins.
Public Memorial Service will be held in the summer.  www.FureyFH.com