Patricia Martin, 89
Published on April 25, 2023 at 2:43pm EDT | Author: frazeevergas
0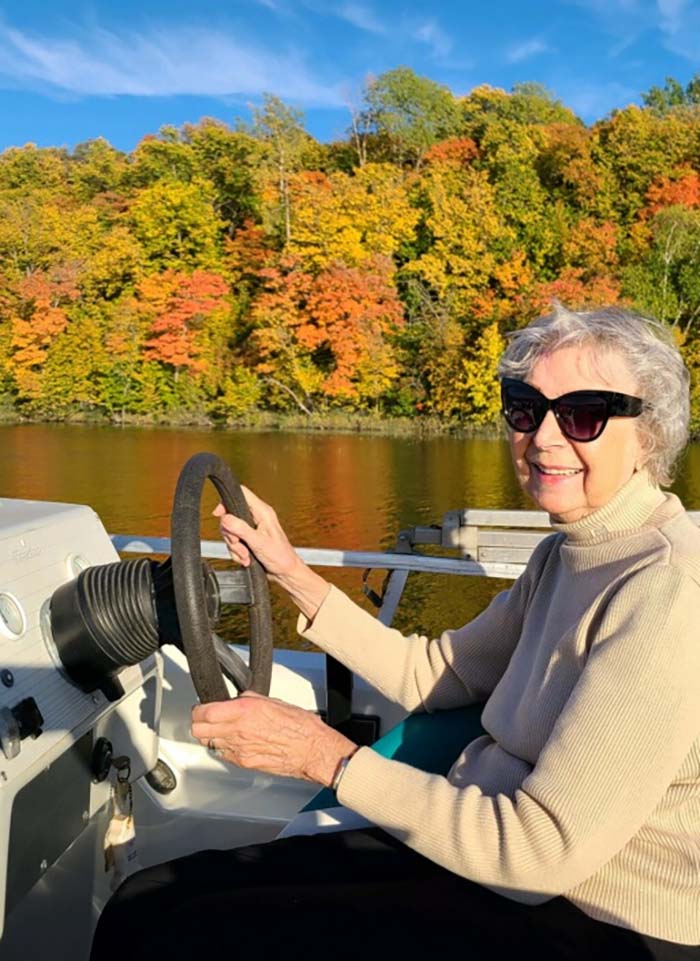 Patricia Daggett Martin passed from this world at her winter home in Naples, Florida, on April 16, 2023. She was 89 years old.
Born in Frazee to Vernon and Helen Daggett, Patty's love for her hometown and its people continued throughout her life. After graduating from Northwestern University, she married the love of her life, Will Martin, in 1957 and raised two daughters in a suburb of Chicago. Patty was active in local community organizations and known for her sense of humor, thoughtfulness, upbeat attitude, and generous spirit. Every spring she gathered huge bouquets of daffodils from her yard and delivered them to local nursing homes, and in her later years, she loved to bake cranberry scones for family and friends.
Patty's professional career spanned serving as an editor for the Pullman Company magazine, bridal consultant for Bonwit Teller, runway model, writer, and actor. She was featured in TV commercials and print ads for companies such as PepsiCo, AT&T, and General Mills, and she enjoyed being an extra in films.
Patty and Will shared many adventures in their nearly 64 years of marriage. They flew a B-26 bomber to Nicaragua in 1964 – she navigated, he piloted – and her story of the trip was featured in the Chicago Tribune the following year. Patty was a proud mother to her two daughters, and her six grandchildren filled her with joy. She and Will built a house on Wymer Lake and spent many happy summers there in retirement, surrounded by family and friends.
Patty was preceded in death by husband Will, brother Marvin Daggett, and parents Vernon and Helen Daggett. She is survived by daughters Suzanne Martin (Hart Weichselbaum) and Cassandra Moran (the late James J.), sister Lois Gernbacher, brothers Delta (Karen) and David (Roxann) Daggett, cousin Darrell (Carol) Anderson, grandchildren Claire & Paul Weichselbaum and Alexandra, Christina, Anastasia & Andrew Moran, and many nieces and nephews.
A celebration of Patty's life will be held this summer on the shores of Wymer Lake, her favorite place in the world. Donations in her memory may be made to Wannigan Park (www.wanniganpark.com) or the International Rescue Committee (www.rescue.org).