Raymond Osterman, 73
Published on February 2, 2022 at 1:40pm EST | Author: Chad Koenen
0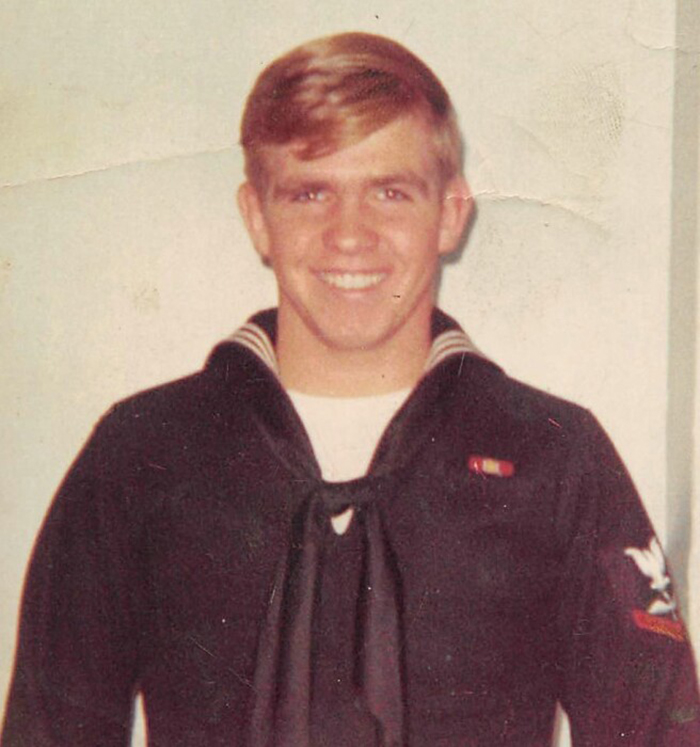 Raymond William Osterman, 73, of Vergas, Minnesota passed away peacefully at his home with his wife Helen by his side on January 26, 2022.
Ray was born to William and Blanche (Reichert) Osterman on October 9, 1948, in Detroit Lakes and grew up on the family's Rose Lake farm. He attended Rose Lake Country School in Frazee and finished his education at Detroit Lakes Vo-Tech. He and lifelong friend Danny Kuehn enlisted together in the Navy in 1966, just short of his 18th birthday. Ray served as a Navy Air aircraft mechanic for six years. Ray married Helen Dahl on July 11, 1970, at St. Paul's Lutheran Church in Vergas. They had seven children, raising them throughout Minnesota, North Dakota, Oregon, and settling in Eastern Montana. Ray drove semi for UPS for 30 years from Glendive, MT to Bismarck, ND every day. He and Helen moved back home to Vergas in 2016 to build their homestead near East Lake Lida.
Ray's hobbies included riding his Harley Davidson with Helen, hunting, fishing, harvesting his extensive gardens, building new shops, and long drives throughout the countryside. He especially enjoyed the company of his many friends who stopped for visits over coffee. Ray's greatest joy was spending time with his grandchildren and great-grandchildren.
Ray was preceded in death by his parents, William and Blanche Osterman; brothers Clinton and Mike (Sylvia), sisters Roberta Graham, Patricia Osterman, and Sandy (Gary) Armstead.
Ray is survived by Helen, his wife of 52 years of Vergas, Minnesota, children Diona Osterman-Api, Danyell (Dan) Towberman, William Osterman, Angi (Dave) Helsper, Geoffrey Osterman, Raychel (Mike) Krumm, and Eliza (Andrew) Robertson; siblings Paulette (Jack) Davis, Maggie Peacock, Jeff (Suzie), Sid, Brett (Becky), and Laurie Osterman; 28 dearly-loved grandchildren, two great-grandchildren, and another on the way.
Arrangements have been entrusted to Furey Funeral Home in Frazee, Minnesota. Burial at East Lake Lida Cemetery and a celebration of life will be planned at a later date. Remembrances, condolences, and memorials may be shared with the family through Furey Funeral Home at fureyfh.com.