Timothy W. Johnson, 59
Published on February 9, 2021 at 4:19pm EST | Author: Chad Koenen
0
Timothy (George) W. Johnson, 59, of Frazee, MN, passed away on Thursday, February 4, 2021 at CentraCare Hospital in St. Cloud, MN. He fought a courageous battle with cancer.
Funeral services will be 11:00 AM, Friday, February 12, 2021 at Bethlehem Lutheran Church in Frazee, MN. Visitation will also be 1-hour prior to the funeral service. Interment will be in Spruce Grove Cemetery in the spring. For those not able to attend the service, the funeral will be live-streamed at www.fureyfh.com.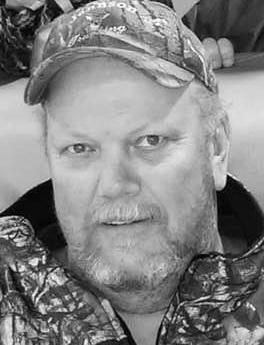 There will be a walk-through visitation from 5:00–7:00 p.m. Thursday, February 11 at Bethlehem Lutheran Church. Per George's request, those attending are encouraged to wear their camouflage gear.
Timothy William Johnson was born on February 22, 1961 in Park Rapids, MN to Norman and Anita (Suvanto) Johnson. His uncle Walfred gave him the nickname George at birth. He grew up near Wolf Lake, MN and attended Frazee Public School. During his working life, George was an over the road truck driver. He also owned and operated several area bars and restaurants.
Even though he had no children of his own, George loved his stepchildren and grandchildren. In his heart, they were his. George loved life and people deeply. What meant the most to him was time with friends and family. He was often found fishing, playing softball, and being active with his friends. Of course, his greatest love was hunting. We will have great memories of him such as goose hunting with the gang at Brandt's, deer hunting with the Wacker's, Pontooning on Pelican, camping at Wolf Lake, enjoying Rush Lake in the summer, four wheeling, snowmobiling, or ice fishing. We all have countless memories of precious time spent with George. Those memories are what will keep him alive in our hearts forever. His mother, brother, sisters, stepchildren, grandchildren, nieces, and nephews all know that George's big heart always came shining through.
There is one other thing we can all agree on, if you believe in reincarnation, you would wish to come back as George's dog. His love for his dogs, Buddy and Jack, were deep and unconditional. Rest easy with Buddy by your side and know we will ensure Jack has a good life.
Survivors include his mother, Anita Johnson of Frazee, siblings: Barb (Gary) Edlund of Detroit Lakes, Terry (Teresa) Johnson of Vergas, Brenda (Donnie) Johnson of Frazee, Bonnie (Jeff) Sorlien, Frazee, Becky (Brad) Luedke of Sauk Rapids, MN, step-children: Angie (Brian) Korf of Amery, Wisconsin, Kathy (Chad) Shilts of New Richmond, Wisconsin, Billi Jo (Mitch) Holldorf of Woodville, Wisconsin, Matt (Kathy) Hawkins of Baldwin, WI, 17 step-grandchildren, and many nieces and nephews.
He was preceded in death by his father, Norman, a sister, Mary, and a step-grandson, Jordan.
Because of George's giving heart, he was able to give the gift of sight to two people following his death.
www.FureyFH.com