Virginia Ferrell, 84
Published on December 17, 2021 at 12:25pm EST | Author: Chad Koenen
0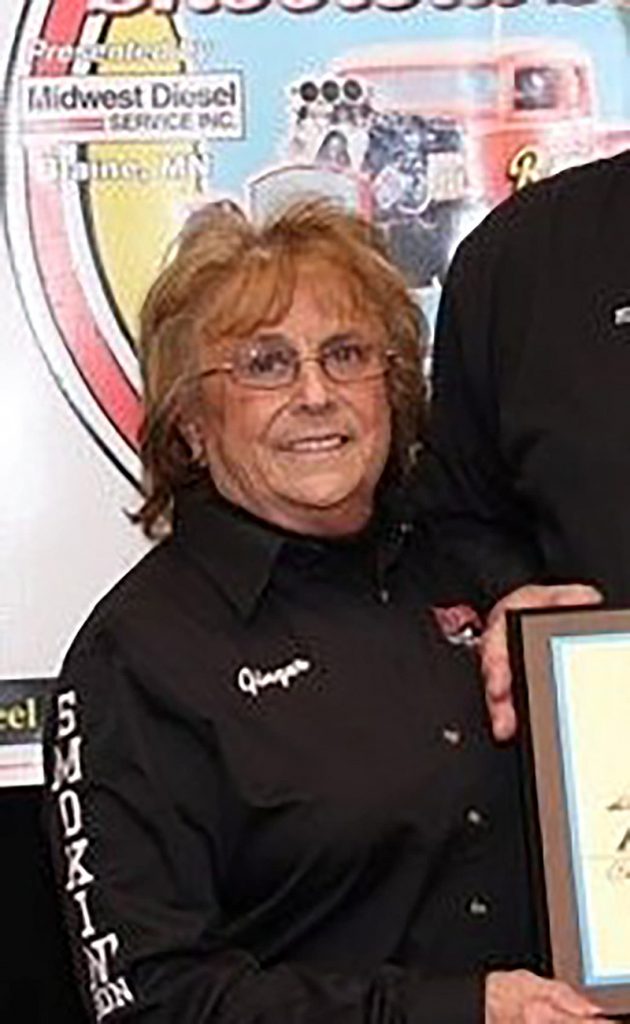 Virginia "Ginger" Ferrell, 84, of Frazee, a loving Mother, Grandmother and Great Grandmother, passed away into eternal life on December 7, 2021.
Ginger was born on July 20, 1937 to Walter and Virginia (Rust) Tauring in St. Paul, MN. She attended Humboldt High School and grew up in West St. Paul, later moving to South St. Paul. She met the love of her life, Bill, at the Montgomery Wards store in South St. Paul where he worked.
Bill and Ginger were married on February 20, 1959 and made their home in South St. Paul. They lived in South St. Paul until 1962 when they built their house in Inver Grove Heights. It was in that home, they created many memories having family holiday get-togethers and family summer picnics.
Ginger worked at Farmers Union and as a receptionist for Dr. Stafne, Dr. Sullivan and Dr. Harper where she made many friends throughout the years. In 1990, she and Bill moved to Frazee and opened the Toad Lake Store which they ran together as Bill & Ginger's Toad Lake Store and Tavern for 11 years. They made many friends during their TLS days and enjoyed all the memories they had made with them. After they sold "the Store", they moved to their farm in Otter Tail where Ginger worked for TIP selling pull tabs.
Bill passed away in February 2012 and left a huge void in Ginger's life. She spent time with her family and made many memories. She also had her precious companions Bear and Tia that were always at her side which helped fill the void.
Ginger treasured the memories that she had of when she and Bill would take trips with her sister, June, and brother-in-law, Fred. Also of her trips to Mackinac Island with June. Bill and Ginger enjoyed traveling to NTPA events in Urbana and Columbus, Ohio, Tomah, Wisconsin, and South St. Paul, Minnesota.
She is survived by her son, Terry Ferrell, Menahga; two daughters: Tammy Quade, Frazee, Vicki Ferrell, Battle Lake; son-in-law, Steve Quade, Frazee; grandchildren: Jason Ferrell, Wisconsin, Nikki (David) Stilke, Frazee, Erica (Brett) Jepson, Frazee, Michelle (Matt) Beck, Frazee, Michael Quade, Frazee, Stephanie (Kyle) King, Frazee, Travis Ferrell, Battle Lake, Trevor Ferrell, Battle Lake; great grandchildren: Jacob Stilke, Hanna Beck, Allison Jepson, Abigail Stilke, Shane Beck, Aiden King; sister, June Portz, West St. Paul; brother, Bob (Grace) Tauring, Hopkins; numerous nieces and nephews; and her faithful companion, Tia.
Preceding Ginger in death were her beloved husband, Bill; father, Walter Tauring; mother, Virginia Tauring; brother, Gary Tauring; brother-in-law, Fred Portz; brother-in-law and sister-in-law, Arlon and Lenora Kimber; and her precious companion Bear.
Funeral services are schedule for 11:00am, Friday, December 17 at St. Paul's Lutheran Church of Evergreen, Frazee. Visitation will be one hour prior to the start of the funeral at the church.
Furey Funeral Home is assisting the family. www.FureyFH.com