Virginia Vikesland, 94
Published on October 18, 2023 at 10:23am EDT | Author: frazeevergas
0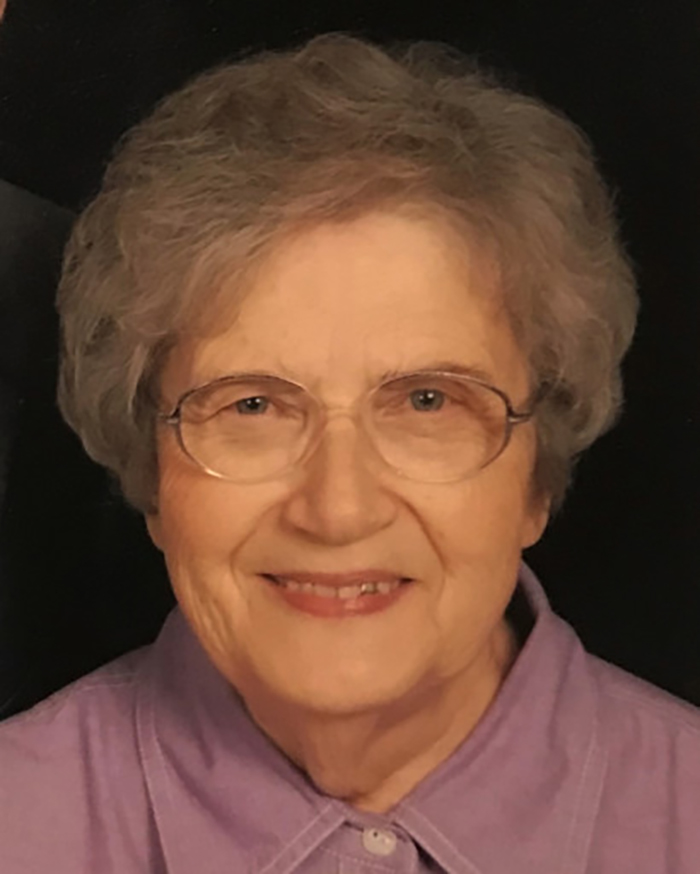 Virginia T. (Sumerfelt) Vikesland, age 94, of Fergus Falls and formerly of Frazee, passed away peacefully on Monday, October 9, 2023.
Virginia was born on December 20, 1928 in rural Taunton, MN, a daughter of the late Alexander and Domicela (Kielb) Sumerfelt. She grew up on a farm near Taunton and attended schools at Taunton and Minneota.
Virginia married Russell Vikesland on June 1, 1955, and they lived in Fergus Falls and Perham before moving to Frazee in 1961. She enjoyed reading and often started with the end to make sure it was good! She also enjoyed playing cards and crossword puzzles, but especially loved being with her family. 
In earlier years, she and Russ participated in a variety of activities. Roller skating, square dancing, going for walks and Bible studies are just a few. She served as a co-leader with the Blue Birds/Campfire Girls when her daughters were involved. Virginia was a longtime member of Sacred Heart Catholic Church and the Christian Mothers.
A few years after Russ passed, she moved to an apartment in Fergus Falls. The last year of her life she resided at Park Gardens Memory Care where she was well taken care of. During the last few weeks, Knute Nelson Hospice was also there for her.
Virginia is survived by her three children: Teresa Thompson, of Fergus Falls, Deanna (Bill Carr) Vikesland of Detroit Lakes and Rollie (Rose) Vikesland of Oregon; six grandchildren: Heather (Caleb) Hoag, Cary (Cassie) Carr, Stephanie (Juan) Garza, Courtney (Brian) Anderson, Jonathan (Julia) Thompson and Megan (Dereck) Houge; 14 great-grandchildren; two sisters: Audrey Timm and Dolly French, as well as many nieces and nephews.
Virginia was preceded in death by her parents, her beloved husband, Russ, her son-in-law, David Thompson, as well as three sisters and three brothers.
The visitation for Virginia will be held on Tuesday, October 17, 2023 from 9 to 9:45 AM at SACRED HEART CATHOLIC CHURCH in Frazee. The Mass of Christian burial will be celebrated at 10 AM. Interment will follow in Sacred Heart Catholic Cemetery.
Furey Funeral Home is serving the family. For more information, please visit FureyFH.com or call (218) 334-2461.