Denny Anderson passing brings back fond memories
Published on January 3, 2023 at 1:56pm EST | Author: frazeevergas
0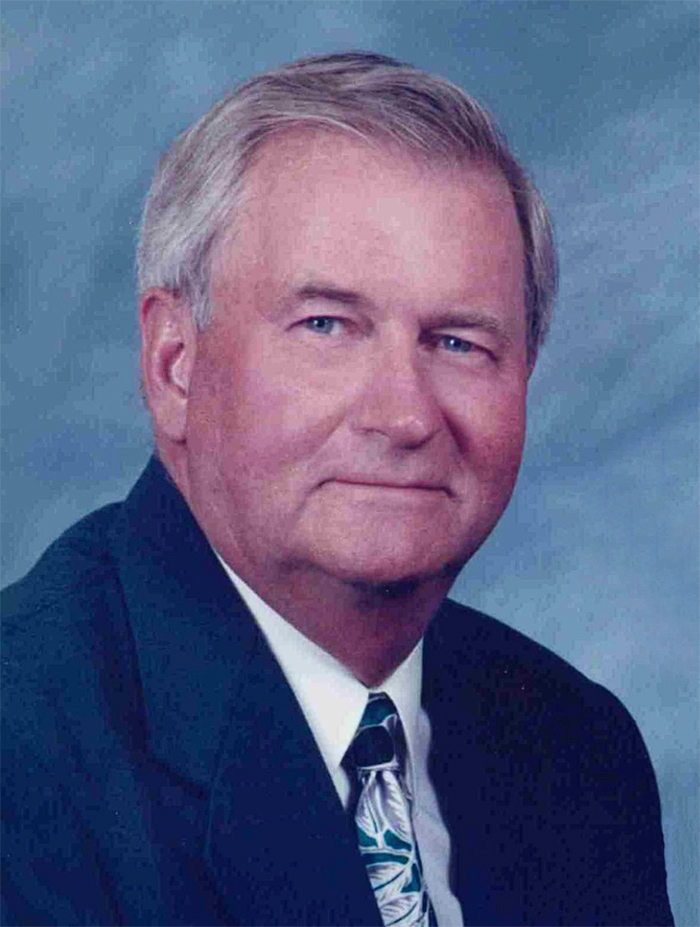 From my desk
Bob Williams
There are a lot of reasons why the obituary page is the most read on newspaper websites across the country. The older one gets the more poignant updates to those pages are for people.
It is hardly something to look forward to, more so, obits are a sudden reminder of time past and memories of people who are no longer here and how they impacted our lives.
One of those people who impacted kids in Frazee, Vergas and many other surrounding communities was Dennis "Denny" Anderson, who passed away on Thursday, Dec. 22, at the age of 86.
Denny grew up on the family farm north of Moorhead and brought that work ethic to coaching.
By the time he retired, he had been inducted into the Moorhead State University hall of fame in 2002 and the Minnesota Basketball Coaches Association hall of fame in 1997.
Denny played at Moorhead State as a starting guard in the Dragon backcourt. He was elected co-captain and named most valuable player as a senior in 1959-60.
Anderson began his coaching career at Hendrum High School, before leading Ada to the 1966 Minnesota State Basketball tournament. He spent three seasons as head basketball coach at Moorhead State from 1972-75 and had prep stops in Fergus Falls and Frazee.
His time coaching in Frazee was a big part of a special era of Hornet sports.
My dad coached with Denny and I spent much of my childhood in the high school gymnasium watching Denny's teams practice and play games.
I looked up to the Ketter boys and Dane Gigstead was a personal favorite. Frazee hall of famer Mitch Anderson was always a pleasure to watch, along with Denny's son Matt. There were a bunch of great players that went through Denny's system and that was highlighted in 1987 with an underdog run to the District 23 championship game against No. 1-ranked Hawley at Concordia College.
Joe Riewer was kind enough to post a YouTube link to the entire broadcast of that game on the Forum's Facebook page when I shared Denny's obituary. Watching that was a crazy trip down memory lane.
The comments from others in that post go to show what kind of impact Denny had on our communities and those words are far more about him as a person than they were about sports. Both sides of those comments hit home on what a great guy Denny was.
"Denny was one of the nicest guys you could ever meet. Great teacher and coach too," Sharon Hanson.
"He was a very sweet man," Sammye Elliott.
"He was a great coach and a great asset to Frazee High School," Teresa Newling.
Phil Sailer had a great post about how influential Anderson was to people who did not go to school in Frazee.
"I never played for Denny but I did have the opportunity to watch his teams," Sailer said. "It was a blast. I remember Frazee coming over to Park Rapids, where I lived then and now. Park Rapids had a pretty good team that year. Frazee put on a clinic. It wasn't even close. It's amazing what a coach can bring to a program and they don't get much better then Denny.
I did play in one alumni tournament with his sons and other players he coached. It was one of the most fun experiences I have ever had on the court. If you were open and in scoring position the ball got to you. Fun times."
My personal memories of Denny revolve around how kind he was to me and my family and how supportive he was of my dad in his time teaching and coaching here.
Around that air of selflessness and kindness, Denny also brought a keen sense of professionalism to his work and an intense level of caring for the kids he coached, which can be seen in a postgame interview of that 1987 game with Ed Schultz.
It's worth the watch.
May Denny rest in peace.